Top 5 Injection Molding Companies in Ireland
Ireland is a small country in Europe with few resources. After joining the European Community in 1973, it has enjoyed European assistance for 30 years. Since the 1980s, the Irish economy has developed. According to the Irish government, only by developing high-tech industry and introducing more foreign capital can Ireland's economy be revitalized.
In the 1990s, a large number of foreign investment and a very objective number of multinational injection molding companies to invest, so that Ireland's injection mold market economy has undergone fundamental changes. Ireland has developed into an export-oriented economy, and the production of products is completely dependent on exports.
Foreign injection mold enterprises have become the pillar of Ireland's plastic economic development and export. In the past three years, affected by the world economic recession, Ireland's plastic injection mold manufacturing economy, which is highly dependent on foreign countries, has fallen from the underdeveloped stage. The poor import and export limit the Irish economy, which can only develop at a low speed.
Are you looking for injection molding companies in Ireland? We have compiled the top 5 injection molding manufacturers list for you to pick as below:
Top 5 injection mold companies in Ireland
Location: Co Wicklow, Ireland
Company type: Manufacturing
Year founded: 1989
The number of employees: 300-399
Main products: Mould Design, Injection Molding, Precision Engineering, Prototyping, Mould Manufacture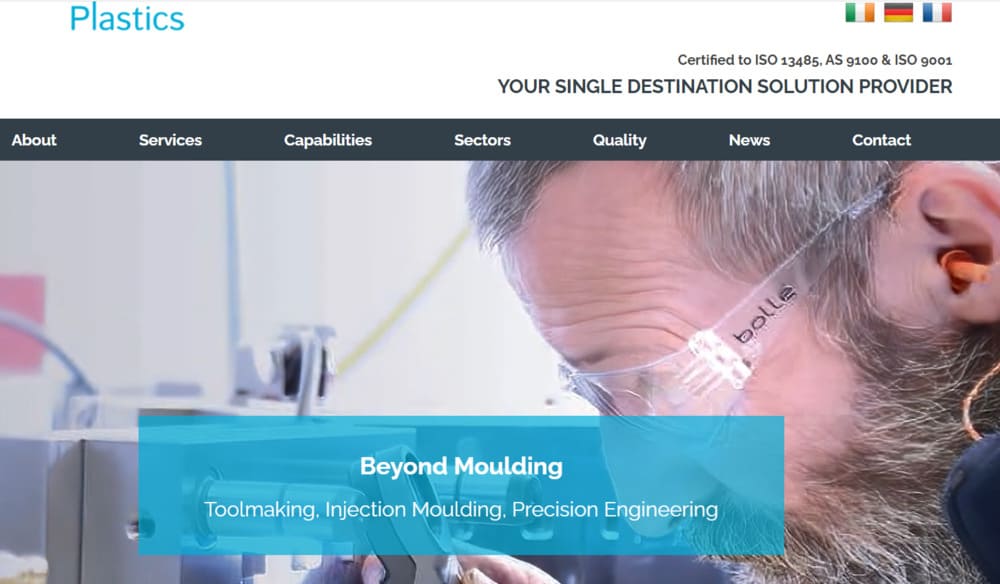 Key Plastic Company Profile
Key Plastics utilises the latest in injection moulding technology, materials handling and automation to provide top quality precision moulded components to a range of industries such as Aerospace, Engineering, Telecoms and Medical devices.
Operating to ISO 13485 (Medical Device),AS9100 (Aerospace) and ISO 9001 Quality Standards, Key Plastics has over 35years' experience in processing a range of polymers. Their modern injection moulding services range in size from 50 ton up to 830 ton and Key offer 2K (twin shot moulding) capability in select machine sizes. All moulding machines at key Plastics are fully automated with both 3 and 5 axis robotics.
Location: Shannon, Ireland
Company type: Manufacturing
Year founded: 1979
The number of employees: 300-399
Main products: Design to manufacture for injection moulded products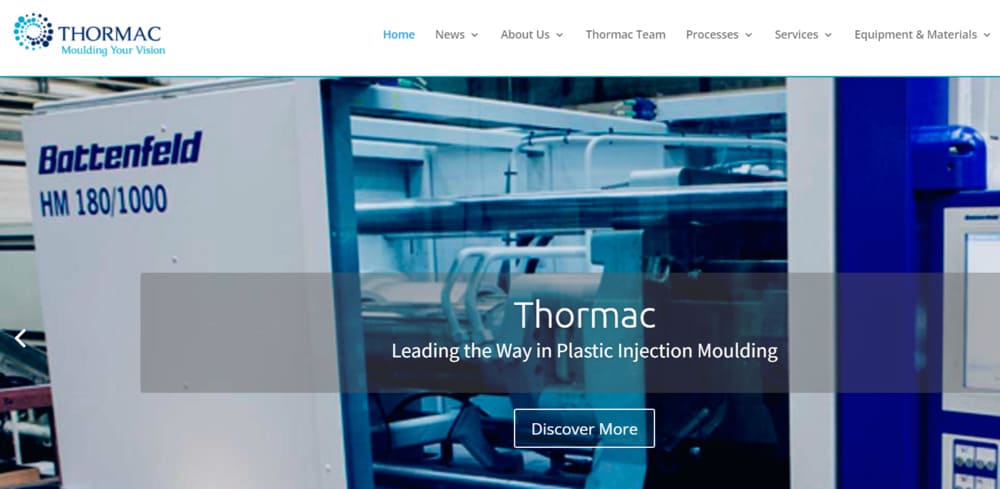 Thormac is a leading custom plastic, injection moulder which has been manufacturing in Shannon since 1979. The management team of Maurice McLernon, Sean Ryan and David Foley completed an MBO in February 2015.
They specialise in plastic injection mold making, with expertise in the manufacture of low to medium volume precision components to a wide range of industries. While injection mouldinging is the core service offered, Thormac also offers customers extensive Projecti Management, Value Added Assembly and Supply Chain Management expertise.
Their 40,000sq.ft. manufacturing facility located in Shannon, is ideally situated at Shannon Airport and easily accessible on the national motorway network. Their facilities include a clean room and 19 machines ranging from 25 tonne to 1100 tonne allowing us the flexibility to satisfy all your requirements.
Location: Co. Louth, Ireland
Company type: Manufacturing
Year founded: 1936
The number of employees: 200-299
Main products: Injection Moulding, 3D modelling, Tool Making

Smallwares Group Company Profile
Smallwares Group was established in 1936 they are market leaders in injection moulding, producing clothes hangers, garment processing, laundry and dry cleaning supplies.Smallwares is ISO 9001 :2015 certified because of it's commitment to high quality production and service.
Their Smallwares brands include Smallwares plastic injection moulding services.ie hangers.ie and Garment Processing. Their extensive range of laundry and cleaning supplies is supplied under their Dormer.ie brand. The Smallwares Group head office is located in Castlebellingham, Co. Louth, Republic of Ireland.
Smallwares Injection Moulding is a leading manufacturer for a wide range of sectors including construction, retail and the clothing industry. Also, they produce many promotional products. The Smallwares Group started in 1936 and is proud to continue it's tradition of manufacturing in Ireland.
From their modern factory in Castlebellingham, Co. Louth they export products across the world.In addition, their range of services includes design, 3D modelling, tool making, production, packing and distribution.
Location: Westmeath, Ireland
Company type: Manufacturing
Year founded: 1997
The number of employees: 50-99
Main products: Injection Moulding, Insert-moulding Assembly, Pad Printing
Streamstown Company Profile
Streamstown Moulding Ltd was established in 1997 and is an ISO 9001:2015 accredited Company. They have highly trained operators with the technical and quality supports. They have a continuous training policy that is audited by an external auditor on an annual basis.
At Streamstown Moulding they understand the need to reduce costs. They acheive this through reducing the dependancy on labour by using the very latest automation and robotics available. SMC have a continuous program in place to reduce costs and increase efficiency in all areas of manufacturing injection molding business. They have worked with all their customers to reduce packaging costs and increase cost effectiveness.
Location: Galway, Ireland
Company type: Manufacturing
Year founded: 1983
The number of employees: 50-99
Main products: Mould design, Mould product and development, prototyping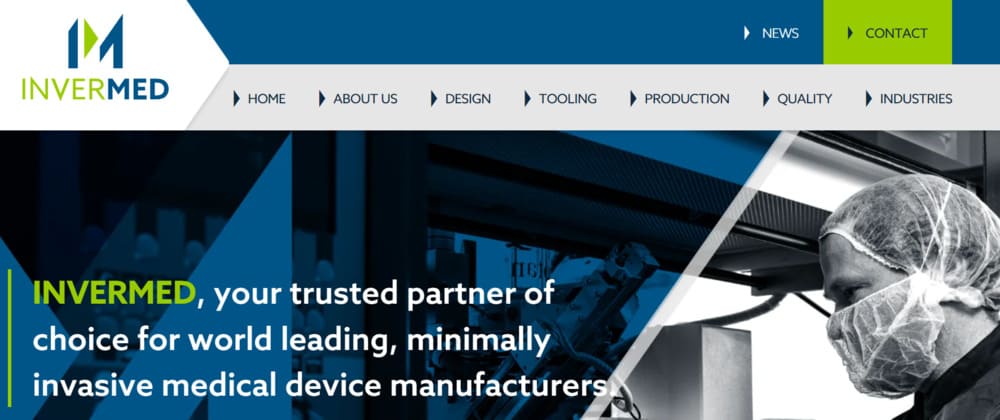 InverMed offers a full range of services, expertise and technologies with highly controlled and exact manufacturing processes to enable customers to take a project from concept, part design through to mould design, product development, prototyping, production and commercialisation.
They build on customers'ideas and product requirements and apply strong design principles that will best deliver the form, fit and function required of the finished product.They generate detailed 3D CAD models of the product and the tooling required.
Debugging is applied throughout the process, to optimise DFM. Injection moulding service is fully supported on-site, facilitating accelerated delivery of trial samples and tool modification if desired.
If you're looking for more injection molding manufacturers, Also you can choose a Chinese injection mold supplier: Zetar Mold
Location: Shanghai, China
Company type: Manufacturing
Year founded: 2005
The number of employees: 201-300
Main product: Plastic Injection Mold, Plastic Injection Molding Manufacturing
Other products: Overmolding Products, Insert Molding Products,3D printing and CNC Prototyping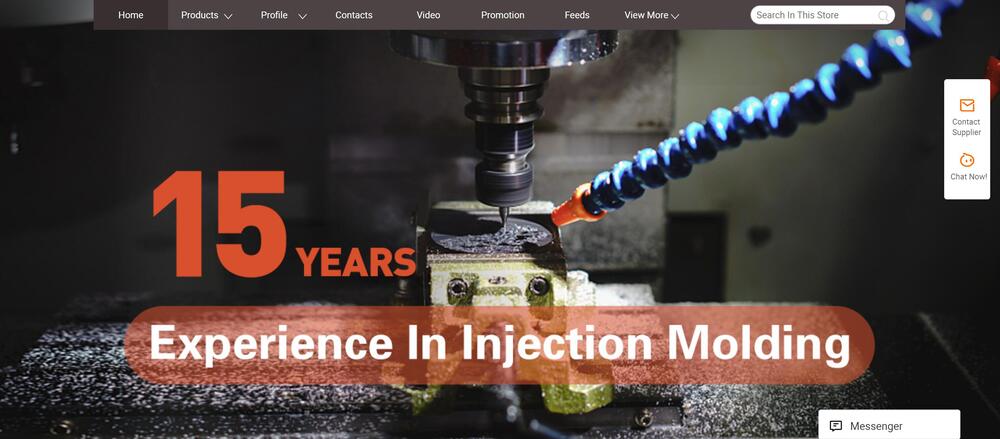 Zetar is a top-end turnkey manufacturing company that helps wholesalers and brand owners fulfill their products.
Zetar has more than 20 English speakers and 7 experienced mold design engineers (some of them can also speak English) with technique and english communication, which could make sure fluent communication and offer feasible design solutions.
Now total Zetar has mold making shop in house, 31 sets injection molding machines range from 60T-1100T. which 6 sets are in dust-free room(M7 Class), assembly room and logo printing room. The largest 1100T injection molding machines could produce product weight up to 5100g.
Zetar definitely also has many certificates: TUV, ISO9001 (quality system certification), TS16949 (certification for auto parts making), ISO14001 (certification for showing not harming the environment during whole manufacturing process).