Usually, when you think of products made with injection molding, you think of things like car parts or electronics. While these things are made with injection molding, there are many other products that are made with the same technology. For example, you can find household products like kitchenware and bathroom products, and toys that use injection molding.
Toys
Using injection molding to create toys is an excellent way to achieve a high quality product at a low cost. In fact, injection molding is the preferred method for producing plastic toys.
There are many materials that can be used in the creation of plastic toys. Some of the most common are polypropylene, polyethylene, thermoplastic, and ABS. Each type of material has its own unique qualities. Selecting the right material will ensure that your toy is durable enough to withstand wear and tear.
Another advantage of using injection molding to create toys is that you can have a professional-looking surface finish. This will make sure that your toys won't scratch easily and will also be safe for children to play with. The process can also be used for creating props and games.
In addition to being durable and able to hold up under the strain of constant use, plastic is also lightweight and non-toxic. It also allows for the creation of toys in many different colors and shapes.
Injection molding is a good way to create toys because it can help you to create a large number of them in a relatively short period of time. However, there are a few things to keep in mind when deciding on a company to produce your toys. You should consider transparency, affordability, safety, and product quality.
One of the best ways to get information about injection molding is to attend a toy trade show. This will give you an idea of what companies are available and their prices. You will also get a chance to touch and feel different toys. This will help you to compare products, services, and quality. You will also be able to see a wide range of toys and learn about their manufacturing processes.
Besides attending a trade show, you can also research online. You can search for companies that specialize in plastic injection molding. This will allow you to find the best company for your needs. You should also ask for a quote before you decide to hire them.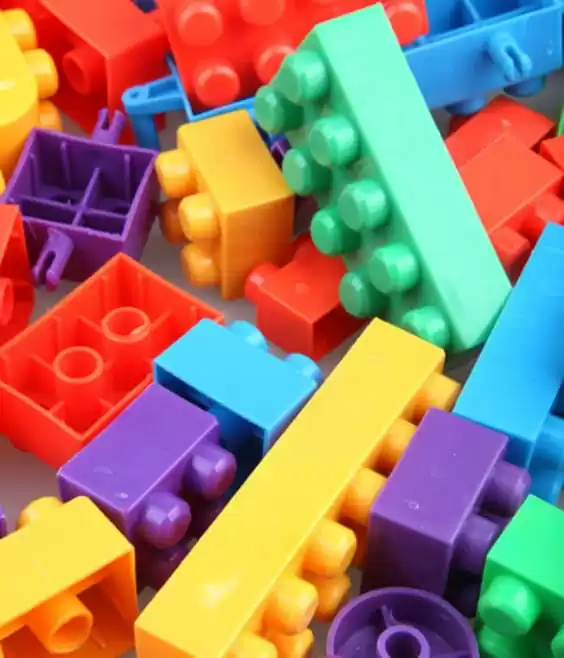 Household products
Thousands of household products are made through the injection molding process. These products range from toys to medical equipment. Using injection molding to produce these products allows for complex shapes and designs. It is a cost effective production method.
Unlike metal, plastic can be made into almost any shape. It is lightweight, durable and easy to clean. It also offers excellent resistance to corrosion. Having plastic components in your home also offers style.
Injection molded plastic products are recyclable and durable. They are easy to clean and are often resistant to high temperatures. They can also be custom-designed. It is an ideal material for use in food-safe environments.
Another popular application of injection molding is in the automotive industry. Plastics like polypropylene and polycarbonate are lightweight, but strong. They also have excellent optical properties. Polycarbonate is significantly stronger than glass.
Injection molding is also used to make custom plastic housings. These custom-designed housings can be used in various applications. For example, they are used for computer monitor bezels, laptop shells and speaker housings. They also have the ability to create open containers.
In the medical industry, plastic is used to make surgical tools, catheters, IV connections, handles and single-use plastic syringes. It is also used to make disposable products to reduce the risk of spreading germs. Injection molding is also used to produce plastic syringes, which are a safe, non-toxic and easy to use option for doctors.
In addition to the medical industry, household products made through injection molding include outdoor furniture, kitchenware, kitchen gadgets, barbeque accessories and toilet seats. They are also used in sports equipment. Many sporting goods also have plastic components.
Injection molding is a cost-effective way to produce products that offer durability, safety and quality. Its high-volume production makes it ideal for a variety of applications. It is also used to produce products that are non-toxic and can be easily cleaned.
Injection molding has become more popular over the past few years. It is a simple and cost-effective process that produces high-volume products in a short amount of time.
Electronics
Several everyday items like laptop shells, keyboards and computer monitor bezels are made of injection molded plastics. These plastic products are a low cost, high durability alternative to metal components. They are also often resistant to high temperatures and humidity. They are ideal for food-safe environments and can be cleaned easily.
A new technology is reducing the number of parts and simplifying the assembly process. This technology, called In-Mold Structural Electronics (IMSE), is being researched and developed by TactoTek(tm) and Altium(tm).
IMSE structures are made of standard plastics, and they are integrated with many electronic functions within cosmetic parts. They are 70% lighter and 70% stronger than a conventional structure. These parts are used in home appliances and cosmetic devices.
The process of IME has been a long process of R&D and adoption. However, new approaches are needed to create direct encapsulation of electronics. These approaches have to have a low component stress and a high protective effect.
The new IME technology from TactoTek(tm) can eliminate the need for multiple mechanical components, reducing the number of parts by up to 70%. It can also be adapted to fit a variety of materials.
IMSE technology has great potential in a number of industries. It eliminates the need for mechanical buttons and simplifies the assembly process. IMSE parts are thin and can have wall thickness as thin as 2mm. These parts are lightweight and strong, and they are very easy to manufacture.
IMSE can be manufactured from a variety of materials, including standard plastics and other materials that allow for conductive properties. In addition, existing process knowledge can be re-used for IME.
The IMSE process from TactoTek(tm) is used in a variety of products. It is also being used in luxury wood veneer surfaces. It is a flexible, cost-effective way to create highly detailed, complex plastic electronic components.
TactoTek(tm) is a leading provider of 3D structural electronics. Their IMSE technology integrates functional electronics inside thin 3D injection molded plastics. It can reduce the number of parts, simplify the assembly process and increase durability.
The process can be used for both power and non-power electronic assemblies. It can also be used to encapsulate sensitive electronics.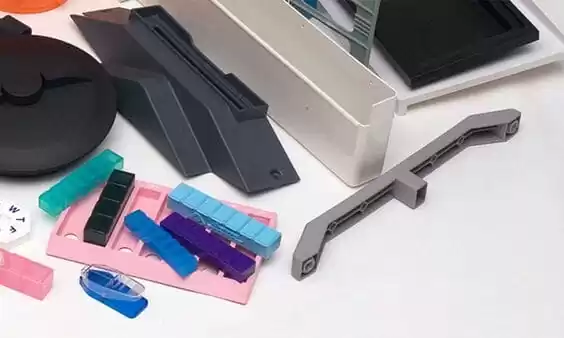 Computer products
Almost every aspect of computer hardware is touched by the injection molding process. Computer products include computers, computer housings, keyboards, monitor bezels, computer speakers, key fobs, and many other items.
The injection molding process produces a wide variety of plastic products that have excellent durability and corrosion resistance. This process also provides a cost-effective, low-maintenance alternative to metals. In addition, it is recyclable.
Plastic injection molded products are used in a wide range of applications. They are used in electronics, consumer goods, medical applications, and many more. They are lightweight, conductive, and resistant to UV light. They offer precise dimensional control and tight tolerances. They are also resistant to humidity and extreme temperatures.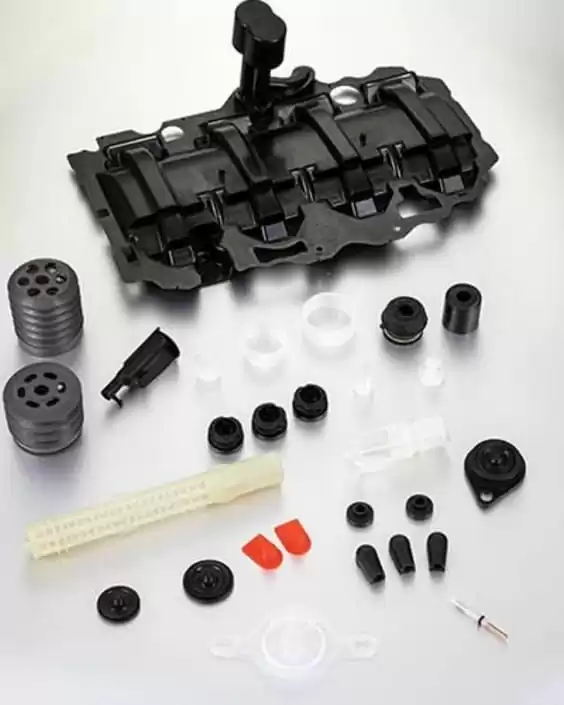 Agricultural products, such as oil and gas equipment, often rely on durable plastic parts. Injection molds produce these parts to exact tolerances. They also offer fast and reliable production.
The injection molding process also provides a variety of benefits to agriculture. It is easy to clean, and is resistant to harsh weather conditions. It is also highly competitive in large runs. It is recyclable, and is a cost-effective alternative to metal.
Medical applications also use injection molded plastic parts. Among common medical grade plastics are polypropylene, ABS, silicone, and polyethylene. These materials are also used to make medical devices such as IV connections.
In addition to medical applications, injection molds are used to produce a variety of consumer products. Plastics can be made to be conductive, UV resistant, and to offer higher impact resistance. They are durable, and can be molded in multiple colors. They are easy to clean, and are resistant to high temperatures.
The injection molding process is a great way to produce functional prototypes. It is especially cost-effective for mass production. Injection molding is also used to produce large, complex toy designs. Injection molding can also produce toys that are easy to clean and durable.
The injection molding process is also used to create electronic housings, televisions, and computer hardware. These housings protect the internal components of many electronics. They are also used in remote controls, computers, and other devices.