Top 5 Injection Molding Companies in Italy
Italy's plastic injection mold manufacturing industry is the second largest market in Europe. Italy has imported the most injection molds from Germany, China and the Czech Republic. Italy's largest export of injection mold manufacturer is Germany, the Czech Republic, Poland. Italy exports almost three times as many injection moulds to Germany as to the Czech Republic.
In 2021, Germany, France and Austria imported the most stamping dies from Italy, and Germany, Austria and France exported the most stamping dies from Italy. Italy's mould owners, concentrated in the north, suffered so much during the financial crisis that a return to previous levels of growth is unlikely.
Italy's strengths are mainly in the area of large stamping dies. Some well-known die and mould manufacturers had to declare bankruptcy. Italy has a lot of experience in mold manufacturing, therefore, Italy is fully capable of producing high quality, high complexity of mold in the current above average market size. 
Are you looking for injection molding companies in Italy? We have compiled the top 5 injection molding manufacturers list for you to pick as below:
Top 5 injection mold companies in Italy
Location: San Vendemiano, Italy
Company type: Manufacturing
Year founded: 1997
The number of employees: 300-399
Main products: Plastic Injection and Die Casting Moulds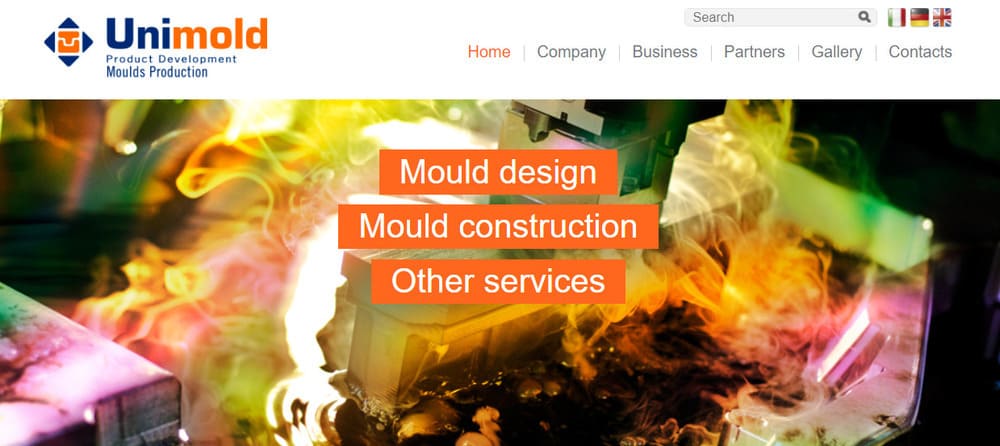 Unimold S.r.L. is an Italian company designing and plastic mold injection manufacturing and die casting moulds, particularly in the automotive industry. Manufacturing a mould is pure team work. After having consolidated its experience, especially in the automotive industry.
Some years ago Unimold set up successful relationships with other companies in the area to generate a true "enterprise group" to offer the best technical and organizational support to the Customers. The mould is designed and manufactured by Unimold, perfected and prototyped by the specialized companies of the Group.
Location: Coriano, Italy
Company type: Manufacturing
Year founded: 1961
The number of employees: 300-399
Main products: Design, Mould Building, Moulding, logistics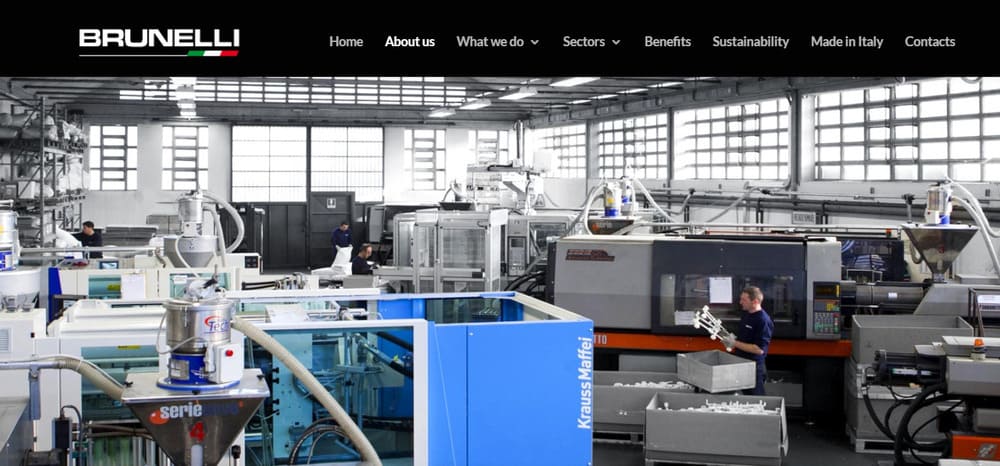 Brunelli has been designing and building injection moulds company for technopolymers since 1961 and provides plastic moulding services for:
all kinds of polyamide PA, polypropylene PP, polycarbonate PC, polystyrene PS, polyoxymethylene POM, polyethylene PE, thermoplastic rubber TR, acryl-butadiene-styrene ABS.
Every stage of the process, from initial consultation to guidance during design and production of the plastic moulds and product moulding, is certified by the ISO 9002 quality system, obtained in 1996. What makes Brunelli truly unique is its prompt reaction to client queries and its complete respect for delivery times.
Its logistics service, based on the Just in Time and Kanban processes, uses any kind of packaging requested and can deliver anywhere in Europe. Brunelli is the number one partner for Italian and foreign companies working in the industrial sector demanding the utmost precision: mechanics, electronics, door and window frames, awnings, curtains and roller blinds, motorisation in general, construction and furnishings.
3. VALENTE GIOVANNI & C. SNC
Location: Molina di Malo, Italy
Company type: Manufacturing
Year founded: 1967
The number of employees: 200-299
Main products: Injection Molding, Cad at the service of new ideas, The graphic pressing (pad printing)
VALENTE GIOVANNI & C. SNC Company Profile
Their company has been producing injection-moulded plastic products since 1967. Over the years they have steadily gained new awareness and techniques within their industry, thereby allowing them to join company tradition with modern automation requirements and technological requirements.
Their company's activity is divided into two departments. The first department is where plastics are custom injection moldings , using the latest in technology equipment equipped with manipulators, suction systems and other on-board equipment. The second department is where the moulds themselves are produced.
This area is equipped with CNC MAKINO and CB FERRARI workstations, rectifiers, CNC electro-discharge machining, horizontal lathe and universal milling machines, all used to build and maintain their own moulds as well as the moulds their clients provide them with. Utilizing their modern CAD-CAM VISI system, their clients are able to see their products take shape within a short period of time, whether simple or elaborate in design.
Location: Molina di Malo, Italy
Company type: Manufacturing
Year founded: 1989
The number of employees: 200-299
Main products: Personalized Injection Moulding and Product Design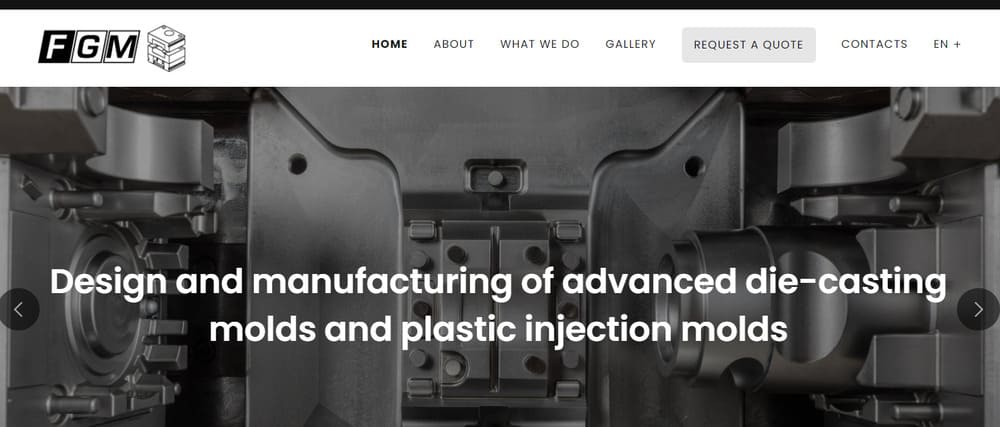 Since its founding in 1987, FGM owes its success to being a family-owned and family-operated business. From those early days, Giuseppe Marangon – the company's original owner – has guided the company to thrive into a business that is focused on delivering the high-quality die-cast molds for applications across several industries.
The company is housed in a 1.800 sqm facility in Molina di Malo (Vicenza).The 20-strong staff includes specialised technicians and a development team. Assisted by latest generation design software – including 3D solid CAD modelers and CAM, in addition to casting simulation modeling and supported by the continuous updating of equipment and production technologies.
FGM can be counted on whenever punctuality, precision, and speedy turnaround are required. Even with the expansion of the company, the Marangon family, with over 30 years of experience in die casting, have maintained their involvement in all daily aspects of the plastic injection molding manufacturing business. 
Location: Asti, Italy
Company type: Manufacturing
Year founded: 2012
The number of employees: 200-299
Main products: Injection Moulding, Thermoplastic Components

MM Plastic Company Profile
MM Plastic is mainly involved in research, development and production of thermoplastic components for automotive industry, food & beverage and, in general, for any aesthetics item, for which high level of surface quality is required.
Founded in 2012 by the current owner, the company has rapidly grown, driven by the passion for plastic injection moulding services it turned from an artisan workshop into an industrial company. Throughout this transformation their mission has not changed: deep understanding of the market and tailor-made technological and innovative solutions.
Location: Shanghai, China
Company type: Manufacturing
Year founded: 2005
The number of employees: 201-300
Main product: Plastic Injection Mold, Plastic Injection Molding Manufacturing
Other products: Overmolding Products, Insert Molding Products,3D printing and CNC Prototyping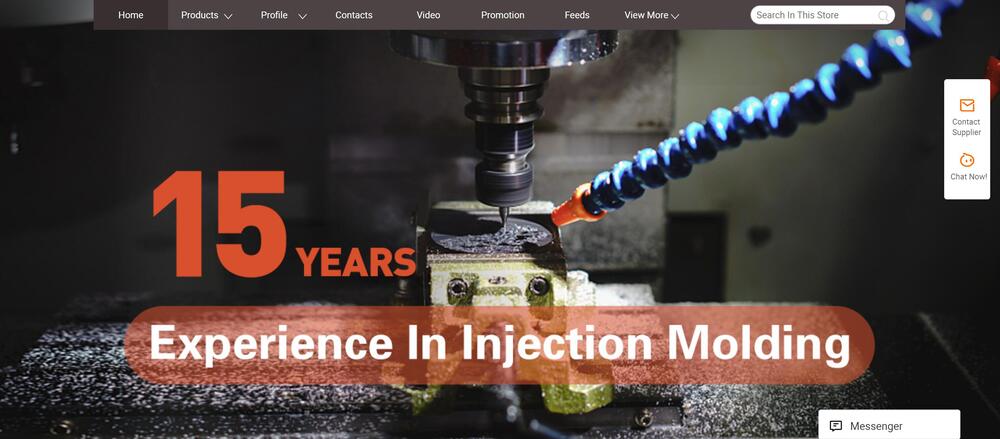 Zetar is a top-end turnkey manufacturing company that helps wholesalers and brand owners fulfill their products.
Zetar has more than 20 English speakers and 7 experienced mold design engineers (some of them can also speak English) with technique and english communication, which could make sure fluent communication and offer feasible design solutions.
Now total Zetar has mold making shop in house, 31 sets injection molding machines range from 60T-1100T. which 6 sets are in dust-free room(M7 Class), assembly room and logo printing room. The largest 1100T injection molding machines could produce product weight up to 5100g.
Zetar definitely also has many certificates: TUV, ISO9001 (quality system certification), TS16949 (certification for auto parts making), ISO14001 (certification for showing not harming the environment during whole manufacturing process).