Top 5 Injection Molding Companies in New Zealand
New Zealand consumers mainly use local e-commerce platform Trademe, where nearly 80% of consumers shop, compared with 7% on Amazon. Nearly half of New Zealanders shopped online, with 38 per cent of orders going to overseas sellers, amounting to S $1.6 billion. New Zealanders are keen to injection molds on Chinese cross-border e-commerce sites.
The characteristics of the New Zealand plastic injection production market are similar to those of Australia. In addition, due to the influence of national conditions, rugby products and team clothing, sailing accessories, agricultural products, sports and outdoor products, tools and products are also popular in New Zealand.
New Zealand belong to the agricultural economy, the domestic product supply chain fault and merchandise category is not complete, the New Zealand people eager to overseas sellers to buy, the main categories for entertainment products, furniture, outdoor furniture, represented by mobile phone brand of electronic products, garments, automobiles, motorcycles, trailer, van.
Are you looking for injection molding companies in New Zealand ? We have compiled the top 5 injection molding manufacturers list for you to pick as below:
Top 5 injection mold companies in New Zealand
Location: Christchurch, NZ
Company type: Manufacturing
Year founded: 2001
The number of employees: 300-399
Main products: Injection Moulding, Rotational Moulding, Blow Moulding, Extrusion
Plastech Industries Company Profile
Plastech Industries Ltd is a Kiwi owned New Zealand plastics manufacturing company based in Christchurch. They specialise in injection molding services and rotational moulding operating standard and reaction injection moulding (foamed thermoplastics) facilities.
They manufacture plastic products for a wide range of purposes and customers, and being based here in Christchurch they offer delivery New Zealand wide. Checkout their Values tab and the Once In a Green Moon page where they have their latest news. This is by far what they do best. They have a wide skilled team here in Christchurch qualified in the design, tooling, and manufacturing of plastics.
They can work with you from the initial idea, right through to the end manufactured product. Their plastic injection mold manufacturing design team uses 3D cad software to transform your ideas into design drawings and solid 3D images to make the design phase simple and easy. This allows you to have full interaction and hands on input through each stage of the whole process.
Location: Hamilton, New Zealand
Company type: Manufacturing
Year founded: 2015
The number of employees: 200-299
Main products: Tool Making, Design, Mould Shop, Plastic Injection Molding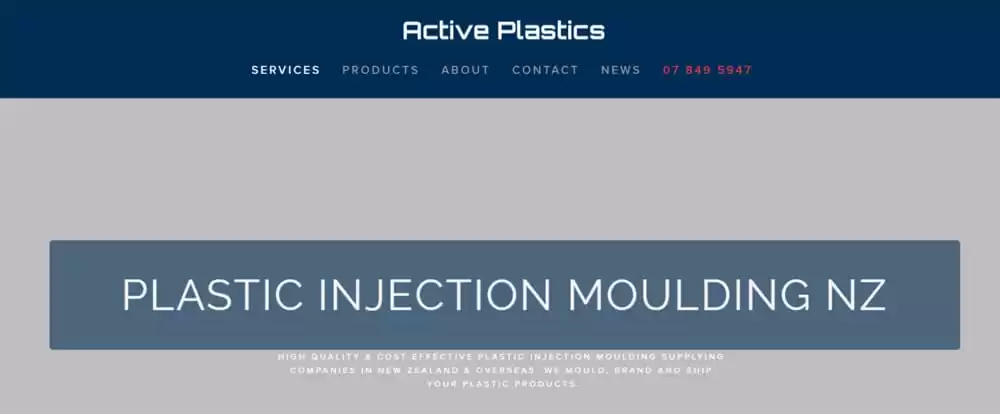 Active Plastics Company Profile
As one of New Zealands premier plastic injection moulding companies , Active Plastics can take your idea and turn it into a reality. They combine expert knowledge in plastic polymers, specialist injection moulding services and component design we use the latest design practices to produce the best plastic products for your needs.
Everything from component design to plastic injection moulding service is managed in house, this saves their clients any hassle dealing with multiple companies for your project. At Active Plastics we ensure that you are getting exactly what you ask for. They listen to what it is that you need in your plastic design and will mentor and advise you on designing a product that is bulletproof.
Location: Auckland, New Zealand
Company type: Manufacturing
Year founded: 1976
The number of employees: 200-299
Main products: Injection Molding, Tool Making, Design, CAD design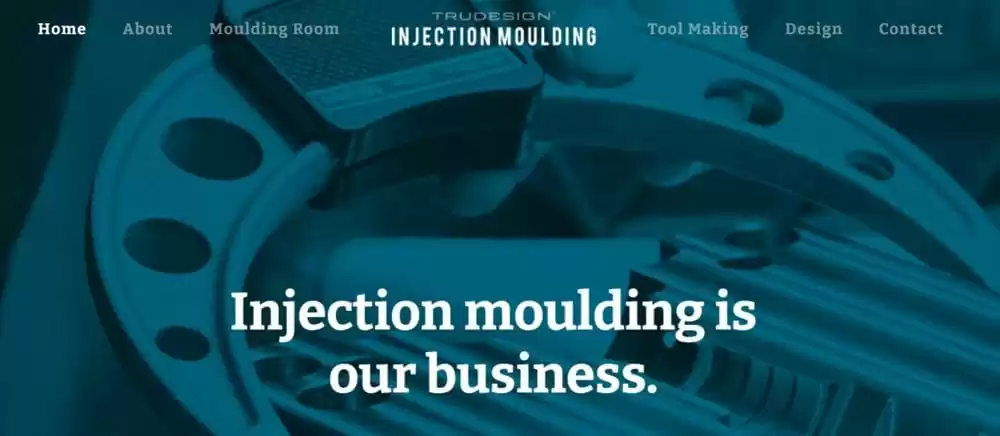 Based in Auckland, TruDesign has over 45 years custom injection moulding experience and is regarded as one of New Zealand's leading custom injection moulding companies. Specialists in difficult to mould engineering plastics they offer professional moulding advice, on site tool making, CAD design, cost analysis and ISO 9001 quality assurance.
They also offer a wide range of award winning marine composite valves and associated products which can be found here. TruDesign employs ISO 9001 quality management systems. With a large percentage of contracted work currently being done for leading New Zealand exporters, the supply of quality assured assemblies and parts is paramount. They operate a fully certified lean manufacture programme.
Location: Auckland, New Zealand
Company type: Manufacturing
Year founded: 2009
The number of employees: 100-199
Main products: Injection Moulding, Precision Blow moulding, Plastic Product Design, Precision Toolmaking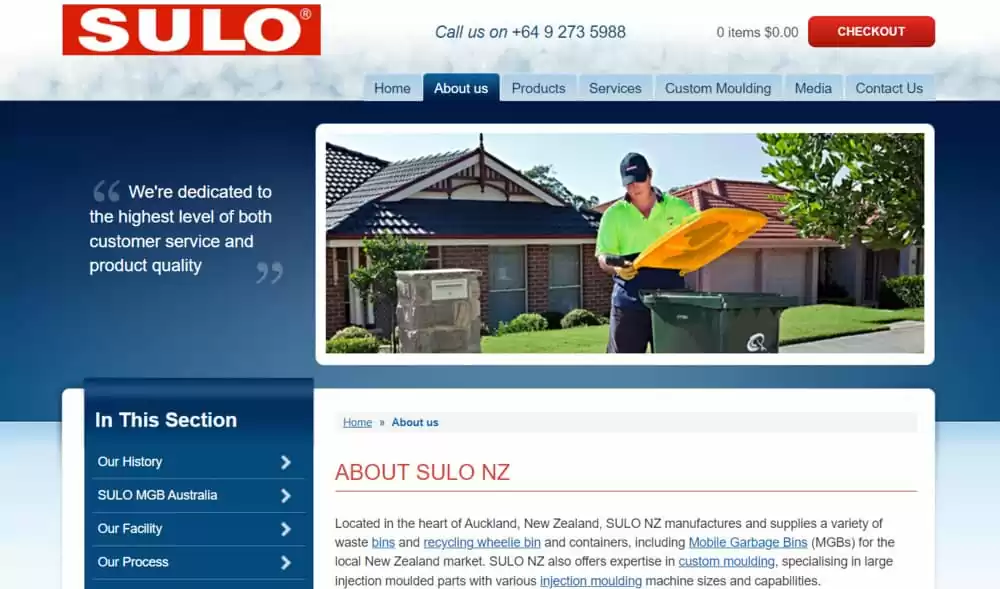 SULO NZ was formerly started as a partnership encouraging technology exchange between the award winning injection moulding companies, SULO MGB Australia, located in Sydney Australia, and Talbot Technologies, located in Christchurch New Zealand.
The commissioning of a new state of the art manufacturing facility, including installation of machinery and the construction of the company offices, in a building formerly used by Fisher and Paykel took just over three months.
SULO Talbot manufactured its first MGB and the facility continued operations on a 24 hour 7 day week basis. On the 3rd of October 2008 the site was officially opened by The Right Honorable Helen Clark, Prime Minister of New Zealand, with the official plaque being presented to Michael Huston of SULO MGB Australia and Steve Wilson of Talbot Technologies. 
Location: Auckland, New Zealand
Company type: Manufacturing
Year founded: 1995
The number of employees: 100-199
Main products: Plastic Injection Molding, Custom Moulding
TCI New Zealand Ltd Company Profile
TCI New Zealand Ltd is one of the largest privately owned injection Moulding companies in New Zealand. Operating from a purpose built facility in Avondale, Auckland of  90,400 square foot (8400m2) expecially designed to maximise productivity and service.
For over 35 years TCI have been a faithful companion in most areas of your home, office, garage and garden. The Taurus range of products are world class, stylish, functional, high quality and available is a range of modern colours. Taurus is one of the most desired brands of Products for their quality, range and styling. Get Taurus to organize your
Their Modern purpose-built facility is the result of a single minded approach to quality and customer focused innovation. Advanced manufacturing processes and high speed machinery combined with integrated robotics and a comprehensive quality assurance system, all of which are managed by a dedicated team of professionals that are the Taurus Products backbone. 
Location: Shanghai, China
Company type: Manufacturing
Year founded: 2005
The number of employees: 201-300
Main product: Plastic Injection Mold, Plastic Injection Molding Manufacturing
Other products: Overmolding Products, Insert Molding Products,3D printing and CNC Prototyping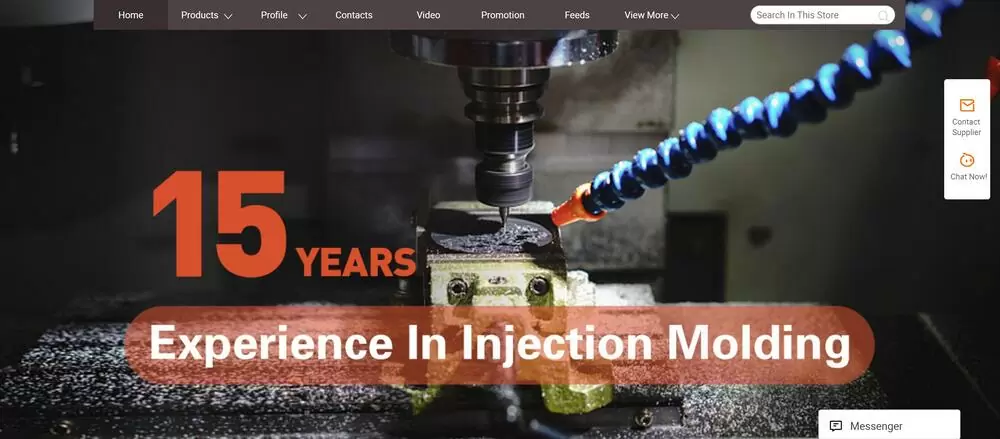 Zetar is a top-end turnkey manufacturing company that helps wholesalers and brand owners fulfill their products.
Zetar has more than 20 English speakers and 7 experienced mold design engineers (some of them can also speak English) with technique and english communication, which could make sure fluent communication and offer feasible design solutions.
Now total Zetar has mold making shop in house, 31 sets injection molding machines range from 60T-1100T. which 6 sets are in dust-free room(M7 Class), assembly room and logo printing room. The largest 1100T injection molding machines could produce product weight up to 5100g.
Zetar definitely also has many certificates: TUV, ISO9001 (quality system certification), TS16949 (certification for auto parts making), ISO14001 (certification for showing not harming the environment during whole manufacturing process).